With two weeks to go until the 2020 US election, and with early voting already underway, the odds are still favouring former Vice President Joe Biden who is still favored to win the election.
Poll analytics website FiveThirtyEight now has Biden as a strong favorite, with his lead beyond that of a "normal polling error" that saw Trump flip the script in 2016.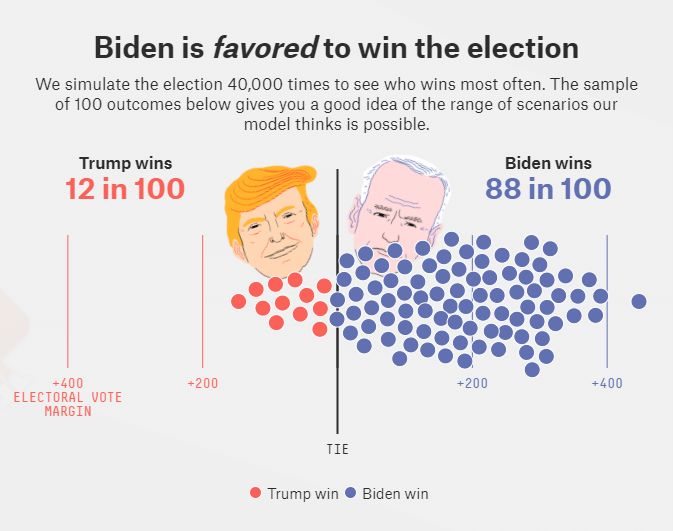 But how strong of a favorite is Biden? Can Trump come from behind and pull off what would be a surprise victory?
Check Out PokerNews' Coverage of the 2020 US Election
If the Candidates were Poker Hands
It's very easy to gauge how far in front or behind a candidate is, using poker odds, and using the PokerNews Texas Hold'em Poker Odds Calculator you can get an idea as to exactly what the current odds mean.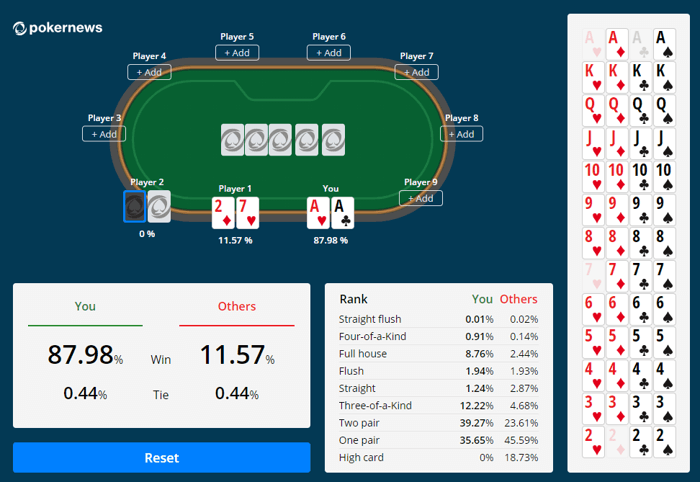 Currently, with Biden projected to win 88 in 100 simulated outcomes, it is akin to the former vice president holding
against President Trump's
.
Does this 88% chance of winning the Electoral college mean Biden is guaranteed victory? Of course not! Ask anyone who has ever
Source…